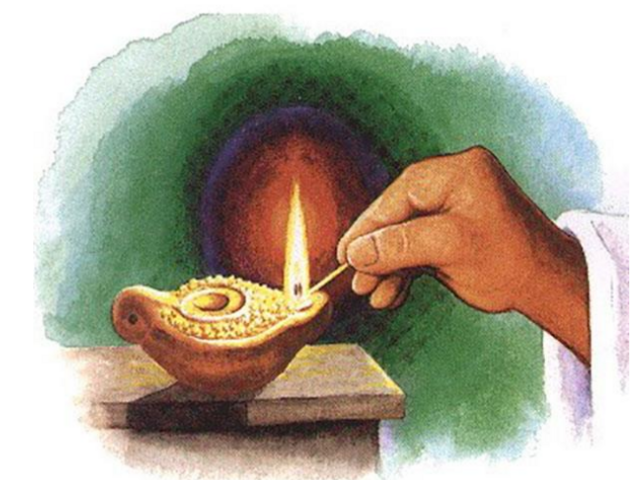 Don't fall asleep - Watch out - Be vigilant
We want to believe, due to the power that the Word of God has, that, precisely in the situation that each of us is experiencing now, He is calling us to be attentive and not to have hearts and minds that are asleep. He is inviting us to look with perseverance and love at those signs that reveal to us His presence and His action. Read more...English and French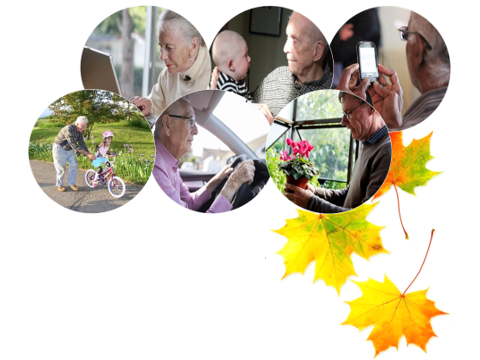 "In their old age they continue to bear fruit…
They shall be fresh and flourishing,
to declare that the LORD is upright." Psalm 92:14&15
Pope's December prayer intention: 'For people with disabilities'
"Let us pray that people with disabilities may be at the center of attention in society, and that institutions offer inclusion programs that enhance their active participation."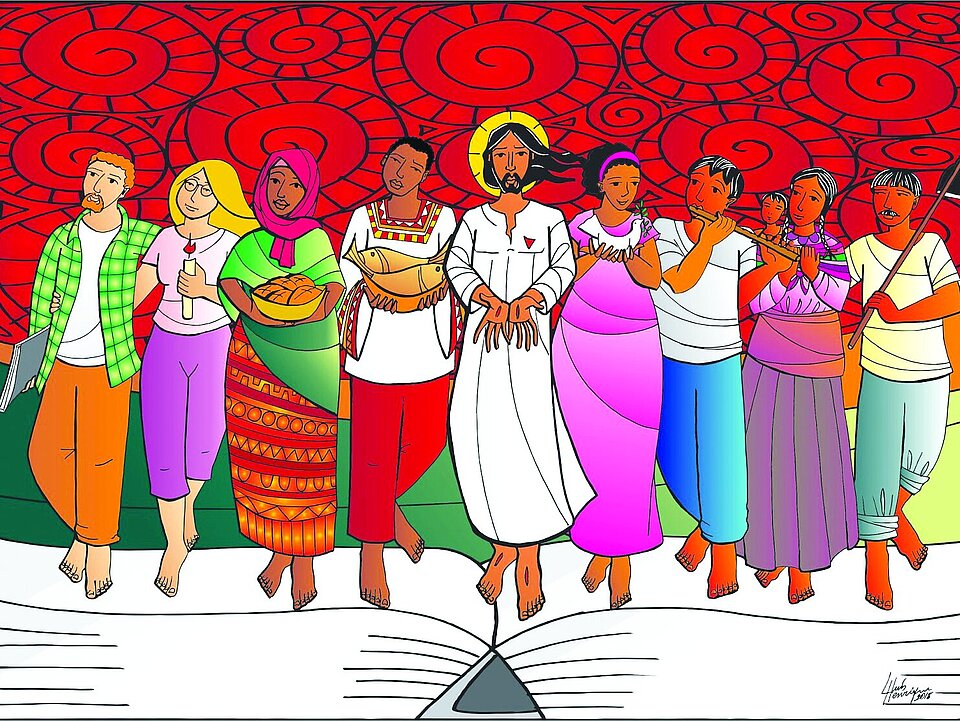 Letter of the XVI Ordinary General Assembly
of the Synod of Bishops
to the PEOPLE OF GOD
Vatican City, October 25, 2023
"The world in which we live, and which we are called to love and serve, even with its contradictions, demands that the Church strengthen cooperation in all areas of her mission. It is precisely this path of synodality which God expects of the Church of the third millennium" (Pope Francis, October 17, 2015). We do not need to be afraid to respond to this call. Mary, the first on the journey, accompanies our pilgrimage. In joy and in sorrow, she shows us her Son and invites us to trust.
And He, JESUS IS OUR ONLY HOPE! Click to read full letter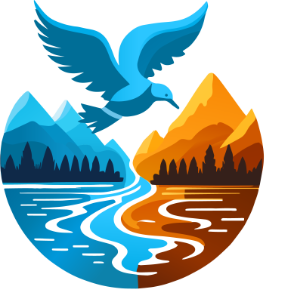 Season of Creation... Let Justice and Peace flow
"A mighty river" is the symbol chosen to go with this theme, representing biodiversity at risk. The urgency grows and we must make visible peace with Earth and on Earth, at the same time that justice calls us to repentance and a change of attitude and actions. When we join the river of justice and peace together with others, it creates hope instead of despair.
We are invited to join the river of justice and peace on behalf of all creation and to converge our individual identities, of name, family or faith community, in this greater movement for justice, just like tributaries come together to form a mighty river.
Prophet Isaiah proclaims "Listen carefully, I am about to do a new thing, now it will spring forth; will you not be aware of it? I will even put a road in the wilderness, rivers in the desert." (Isaiah 43: 19)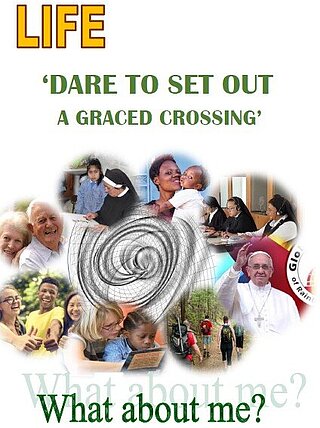 'Your soul knows the geography of your destiny. Your soul alone has the map of your future; therefore, you can trust this indirect, oblique side of yourself. If you do, it will take you where you need to go, but more important it will teach you a kindness of rhythm in your journey.'

J O' Donohue
On the journey of our life it is important to be aware of what has happened and what is happening within us: the experiences that have marked us, the failures that have hurt us, the moments that have motivated us but also the beliefs that help us to move forward with passion, the places we prefer to hide and mask our weaknesses, everything that inhabits us and gives meaning to our lives… Read real LIFE experiences…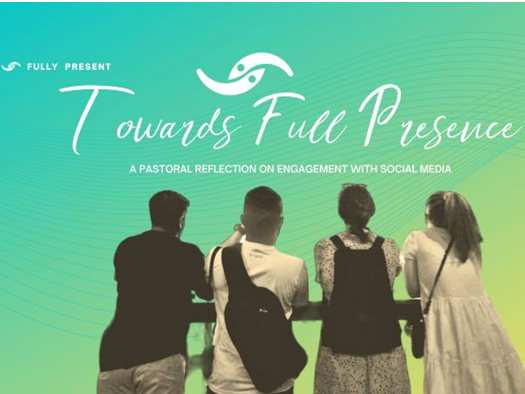 A Pastoral Reflection
...that aims to promote a common reflection on Christians' engagement with social media, which has become ever more a part of peoples' lives.
Inspired by the parable of the Good Samaritan, the document aims to initiate a common reflection to foster a culture of being "loving neighbors" also in the digital sphere.
In the social media context, where individuals are often both consumers and commodities, this Pastoral Reflection searches for a faith-filled response.
This response begins with being discerning regarding the stimuli we receive and being intentional listeners.
Attentiveness, together with a sense of belonging, reciprocity, and solidarity are the pillars for building a sense of community that should ultimately strengthen local communities, capable of becoming drivers of change.
Becoming "weavers of communion" through the creativity of love, we can envision new models built on trust, transparency and inclusion, learning to be present in God's style and bearing the mark of witness.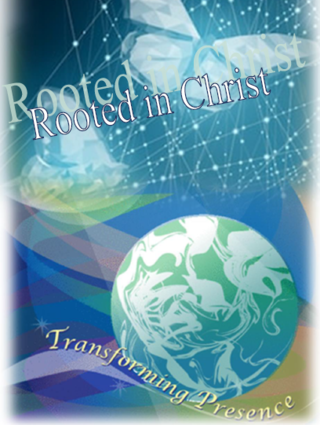 "The Earth is what we all have in common."
W Berry
As Sisters of the Holy Cross, we commit ourselves to being co-creators that embrace God's creation, and in solidarity we take measures to live sustainably, to promote justice, mercy and equality (Chapter Message 2019).
As we strive to work together to make a difference, we unite ourselves in solidarity with religious women and men globally to 'Sowing Hope for the Planet' UISG Campaign.
Follow link : https://www.sowinghopefortheplanet.org/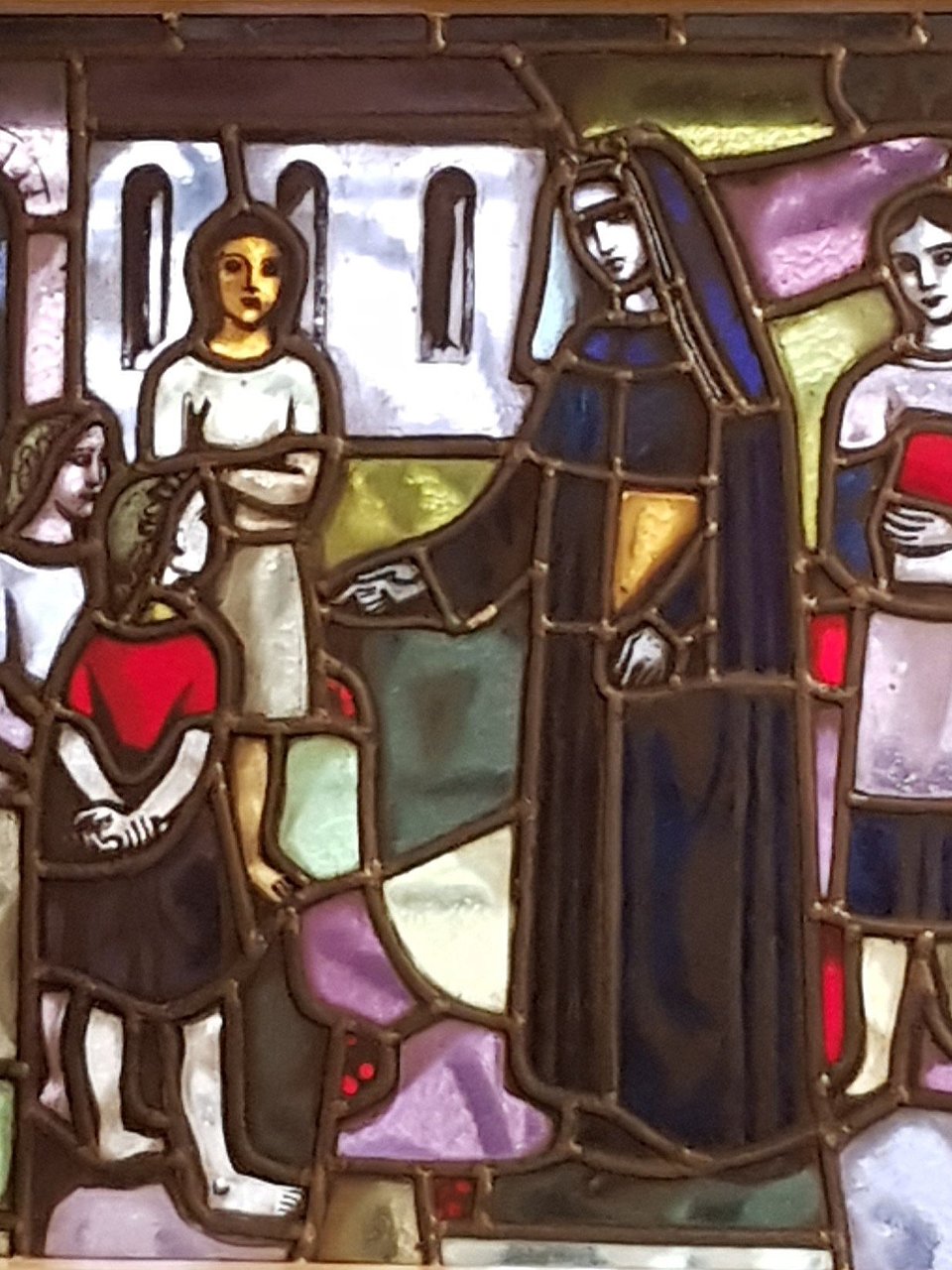 Mother Bernarda Heimgartner
"Expect much, yes, all from God"
We invite you to join us as we begin our nine-day novena prayer journey with Mother Bernarda Heimgartner, as we anticipate her 200th year of birth. We pray for the world, we pray for all those who have asked for our prayers and we pray for our own personal intentions.
Mother Bernarda intercede for us... Amen
To access the novena prayer in several languages click here...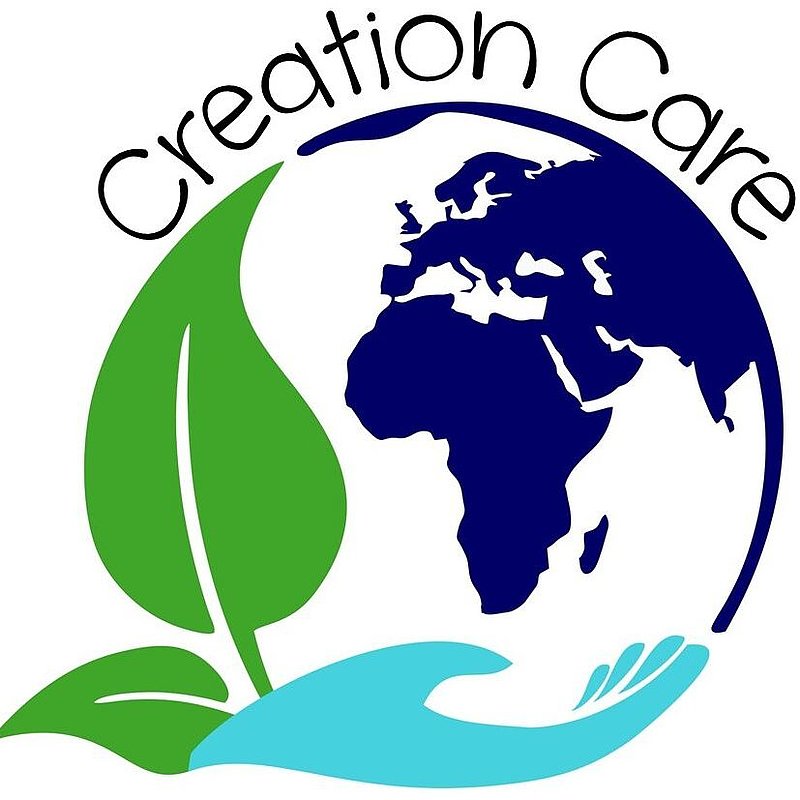 What is the Creation Care Prayer Network?
The Creation Care Prayer Network is a network of communities committed to the healing of our common home. The network is connected through prayer and Eucharistic adoration and warmly welcomes religious and lay contemplative communities.
Time to act...
you are invited to join the care of the creation prayer network by registering on the link...https://laudatosipray.org/
"With a Contemplative Spirit :

Create - Liberate - Transform"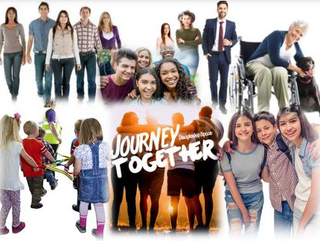 The Church of God is convoked in Synod.
With this convocation, Pope Francis invites the whole Church to question itself on synodality: a decisive theme for the life and mission of the Church. This site will accompany the two-year journey (2021-2023) of reflection and sharing of the whole Church.
https://www.synod.va/en.html...
"By walking together, and together reflecting on the journey made, the Church will be able to learn from what it will experience which processes can help it to live communion, to achieve participation, to open itself to mission."