Online Education in the time of Corona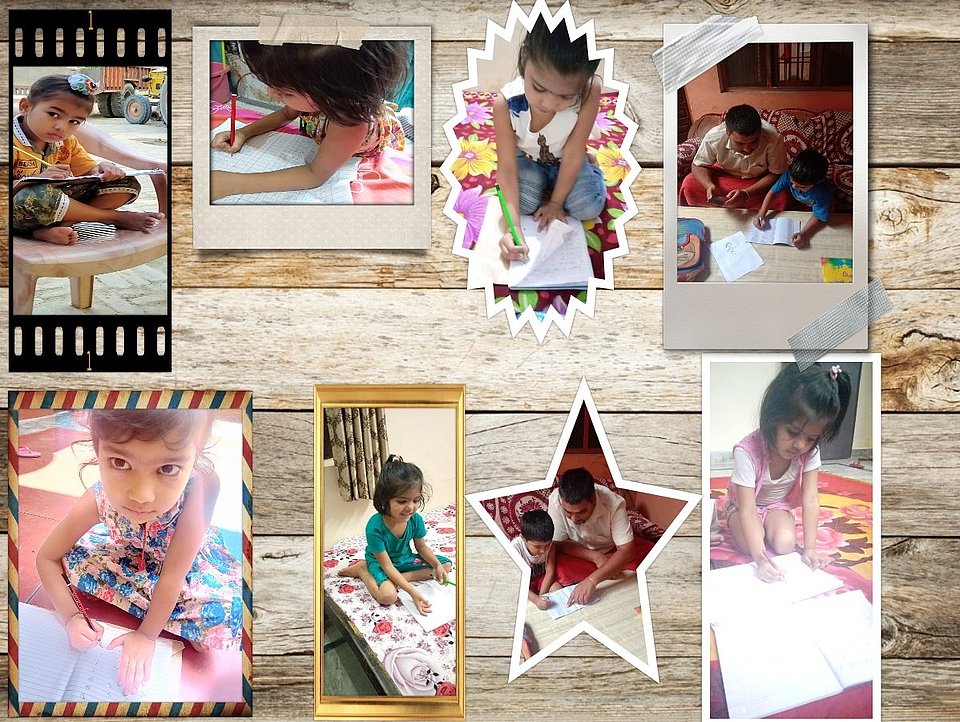 Online learning at home by our students of Jeevan Jyoti Convent School
Khairabad, Lucknow, North India
"I am convinced that nothing can separate us from God's love'' (Rom 8:38)
Over the years we have witnessed the repercussion of environmental destructions. However, Covid-19 pandemic has brought the world to standstill. As the pandemic has hit the Globe, the education system from Harvard to IIT has not remained unaffected from its chaos. But the homely environment of school is missing and the routine has gone haywire. Our Jeevan Jyoti Convent School was closed on 20 March, 2020 by the order of the Government. The re-opening of the School is indefinite.
Starting the academic session timely, maintaining finance and providing salary to the staff are the challenges we face as monthly fees are not yet received.
Parents take all kinds of precautions at home but the question which keeps on haunting them is 'Would kids be able to do the same as in the school'?
In this crisis, our School is trying to cater education to the students through e-learning. All the same the e-learning is not reaching to all sections of the society as people who are in remote or rural area facing network problem for online learning.
We turn to God in times of fear and uncertainty as we do in times of joy and celebration. Pray for God's heart of love, mercy and truth to dwell in us and show us how to face the challenges of life.
"The lord is our judge, the Lord is our law-giver, the Lord is our king; He will save us". [Is 33:22]
Sr.Hema, Principal, Jeevan Jyoti Convent School, NORTH INDIA