Mother Bernarda : A Prophetic Woman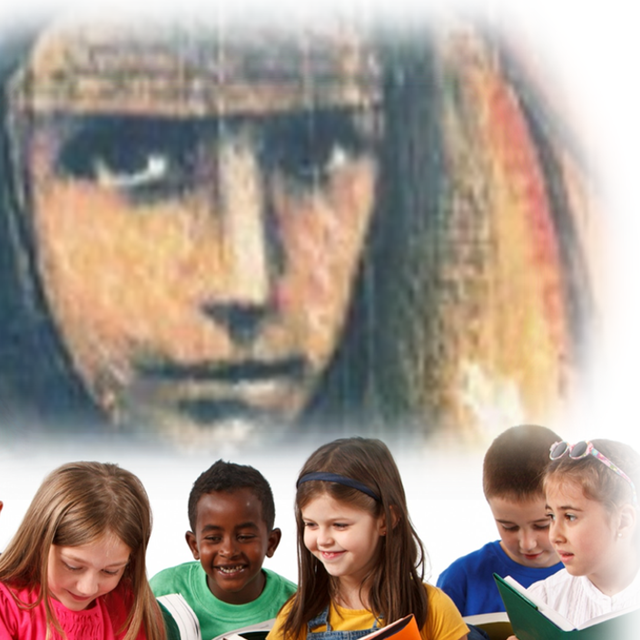 PEEPING INTO HER BACKGROUND:
Maria Anna Heimgartner (later known as Sr. Bernarda) was born in Fislisbach, a rural community in Canton Aargau (Switzerland ) on 26 November 1822. She grew up in a poor but deeply religious family. She did her schooling in the village. In 1840, together with two other girls Maria Anna got the privilege to be trained as teachers to form "able Teaching sisters" as in the mind of Fr. Theodosius Florentini who dreamed of a reform in the field of education.
HER INITIAL YEARS:
She experienced a lot of resistance and hostility and a shaking in the Christian faith in a time of upheaval in the society and it enabled her to achieve her goal. Her spirituality was born from life. From 1841-1844 she completed her training at the Ursuline in Freiburg in Breisgau, Germany and candidacy and novitiate with the Sisters of Divine Providence in Ribeauvillé. On the 16th October the three novices made their religious profession. The day following their religious profession, the 17th October Sr Bernarda, the newly appointed superior, and her fellow sisters Sr Feliciana and Sr Cornelia established themselves in Menzingen. As a superior, Mother Bernarda created an atmosphere of confidence in God who disposes all things for His glory and our good She remained faithful to her goal, despite the difficulties encountered as a person of tremendous inner strength. Her face seems to us that of a woman "on a war footing", ready to act and resist any opposition in order to remain faithful to her vocation and mission.
Mother Bernarda was an exceptional 19th century woman in Switzerland. A woman who lived from a deep faith in God and gave life in abundance. She had a vision to improve the position of women through holistic education. She was not afraid to take the risk to achieve the goal. She dared to start a new form of religious life in central Switzerland and to live in small communities among the people. "God is always close to us, even if we don't feel it," she said and trusted that blessings arose from tiny step to a worldwide Holy Cross Family.
HER GOALS AND IDEALS:
Mother Bernard's central concern was education for all, amidst a situation where it was not possible. She believed that with education people have the power to empower and self-assert themselves. Mother Bernarda was a woman who did not shy away from the risk to reach her goal. She was a woman with a clear vision and total commitment. This guiding vision she treasured till the end of her days. The strength to seek the good of the Congregation at all times, no matter what the cost, came from her conviction that God Himself had entrusted the work to her. Mother Bernard's religious life was a single act of faith.
Mother Bernarda "ran the race" and bid fare well to the world on December 13, 1863. She has not seen the fruits of her total dedication to achieve the goal. We experience the fruits of her toil.... None of us know what our future hold but in great faith we shall be able to face the realities of life. There is immense potential in all of us and this gives us the strength to move forward with courage and great conviction and say, it is really worth living this life.
In life let us choose a priority, concentrating all our forces… it is necessary to know how to choose a goal and strive for that with all our God-given talents. Today we tend to think on a global level, but as Sisters of the Holy Cross we must know how to act also on a local level, in a very concrete way, so that the effects will be experienced at global level.
Mother Bernarda

Chose the Cross - Bore the Cross - Triumphed in the Cross