House Italy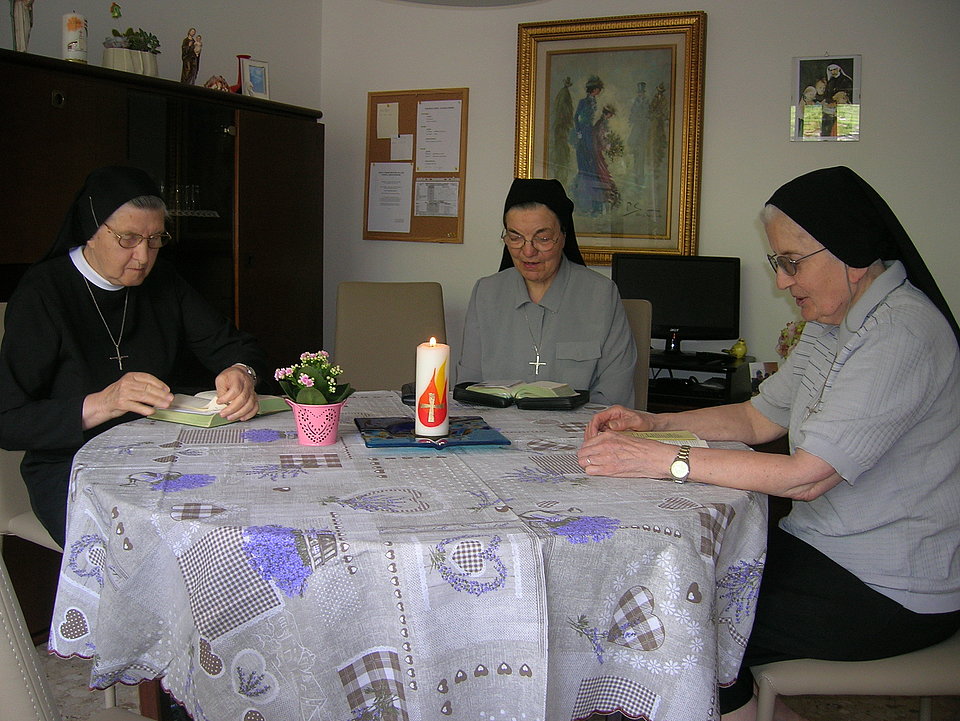 First community founded in Sondrio - 1888
It is always a joy for us to think that we have been present in a desire of Mother Bernarda. A desire expressed by herself to a sister in the last years of her existence, namely to open a house in Valtellina, Italy. Her dream did not come true during her earthly life, but that seed planted in the hearts of other sisters has become a reality.
Since the early years of our presence in Italy the main mission has been education. Being able to educate new generations, from childhood, has been for us an ongoing formation journey of helping young people to fully express their human potential and discover the beauty of an encounter with Jesus.
Over the years the mission areas have changed but the same goal has always remained with us essentially to help people grow in faith and give their best in their vocation engaging them in a profound transformation of society.
Currently we are particularly dedicated to pastoral collaboration in catechesis, in biblical formation, in visiting the sick and the elderly, in listening to people as they share thier life stories and the spiritual accompaniment of the people we minister among. We believe in the great, demanding and precious value of fraternal life.
The passion for the Word of God and the sharing of faith in our communities has been and continues to be a light, support, consolation and motivation in our fraternal relationships and mission choices. Attentive to the signs of aging, we have gradually left large structures to be present among people in small communities.
Thanks to the presence of lay staff, we can offer the elderly and sick sisters the loving care and medical attention they need while at the same time our sisters share in the ongoing pastoral mission that the abled sisters do receiving strength, support and wisdom from their prayers and sacrfices.
While acknowledging that we are "a small presence" given the limitations of age and numbers, we feel the words of the Message of the General Chapter ours:
"To be a transforming presence, rooted in Christ".
The Lord is accompanying us to discover the logic and strength of the yeast: small but capable of transforming itself and giving life, if it has the courage to lose itself in the process of transformation.
We feel just like this:
Simple presences that trusting the Lord, every day, immersing ourselves in the reality of the world, to try, in our small way, to change it from within. We do not know if we will see the effects, but as Mother Bernarda, we continue to cultivate and live this desire.