German Province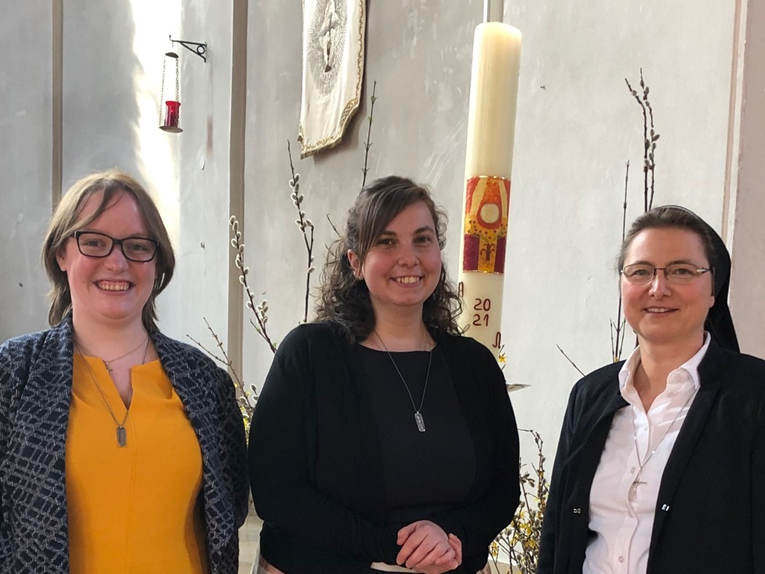 We welcome our new Postulants and wish them many blessings as they enter their formation journey.
From left to right:
Katharina Eiblmeier, Waltraud Wagner and Sr Marika.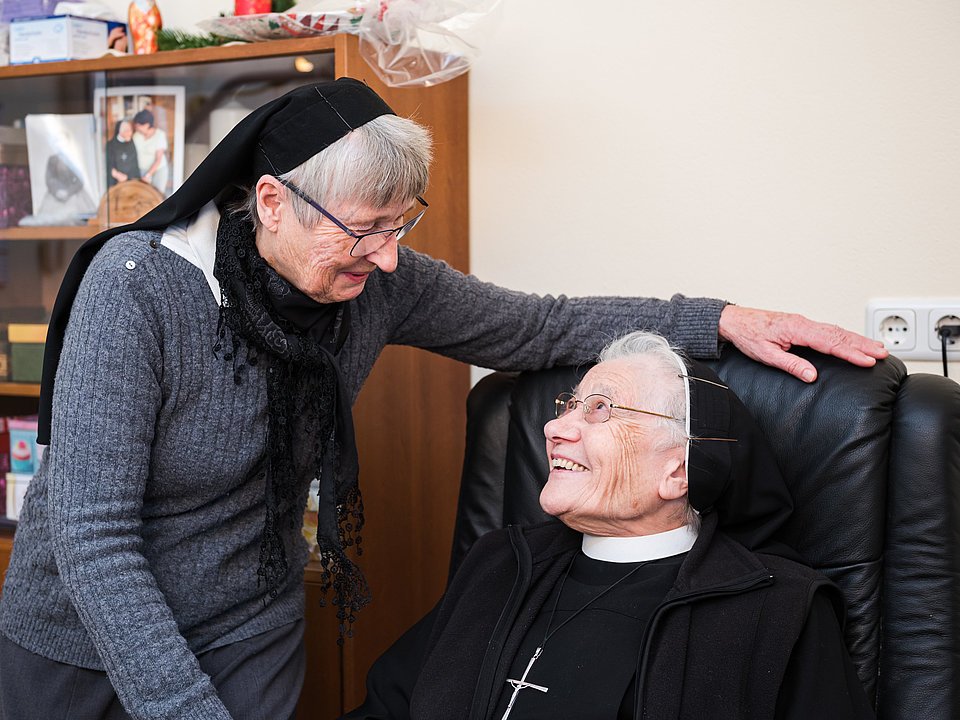 The first Sisters arrived in Altötting in 1896. The German Province was erected in 1928.
Our Charism
In large and small communities, we strive to be a transforming presence among ourselves, in our mission and ministries. We accompany the people in their search for meaning. Rooted in Christ, we devote ourselves to the service of the disadvantaged. Like Mother Bernarda, we believe that death and suffering are not the end, but we believe in the Crucified and Risen One who gives life in abundance.
Our professional assignments keep changing. Currently few sisters are active in the education of children in kindergartens and after-school care. Other sisters are engaged in giving full time retreats and spiritual direction. Other sisters minister for the care of the elderly, housekeeping, administration and another sister is engaged as a Church musician.
Our presence in the parishes and our voluntary services to refugees are also important to us. We give particular importance to the youth to guide and promote their inborn potential to make it fruitful for the Kingdom of God.