North Indian Province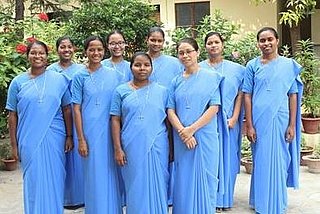 We welcome our nine new novices recently received for the North Indian province.
May God bless your continued formation journey.
Welcome to Holy Cross!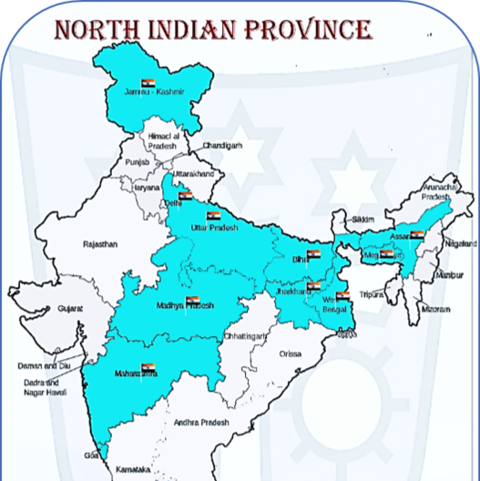 North India saw the first Holy Cross Sisters of Menzingen in 1979 in the villages of Piplera in Ghaziabad district, Uttar Pradesh (U.P). Uttar Pradesh is the heart land of India whose history goes back to the Vedic Age. Two great epics-the Ramayana and the Mahabharata and great religions-Buddhism and Jainism were born and flourished here. In the medieval ages, great Muslim empires were established in this region. Here the cherished values contrast with overpopulation, illiteracy, poverty, malnutrition, backwardness, gender discrimination and caste system.
Challenged by the wide spread illiteracy of the region and inspired by our founders, Fr. Theodosius Florentini and Mother Bernada Heimgartner, the sisters took up education of children. In the then existing situation in North India, it was imperative that we take up multiple ministries for the total development of the people. The sisters render their services with the Congregation's Charism to strive towards the holistic development of persons and transformation of the society through Health Care, Education and Socio-Pastoral ministries.
The North Indian Province of the Sisters of the Holy Cross came into existence in October 1990, with its Provincialate in Lucknow. Over the years the mission expanded to eleven states in North and North East India. Today 212 Sisters serve the people through 35 mission stations.
We believe that we are called and chosen by Christ to be leaven among our brothers and sisters, enlivening our religious and cultural heritage with the Gospel.