Courage to dare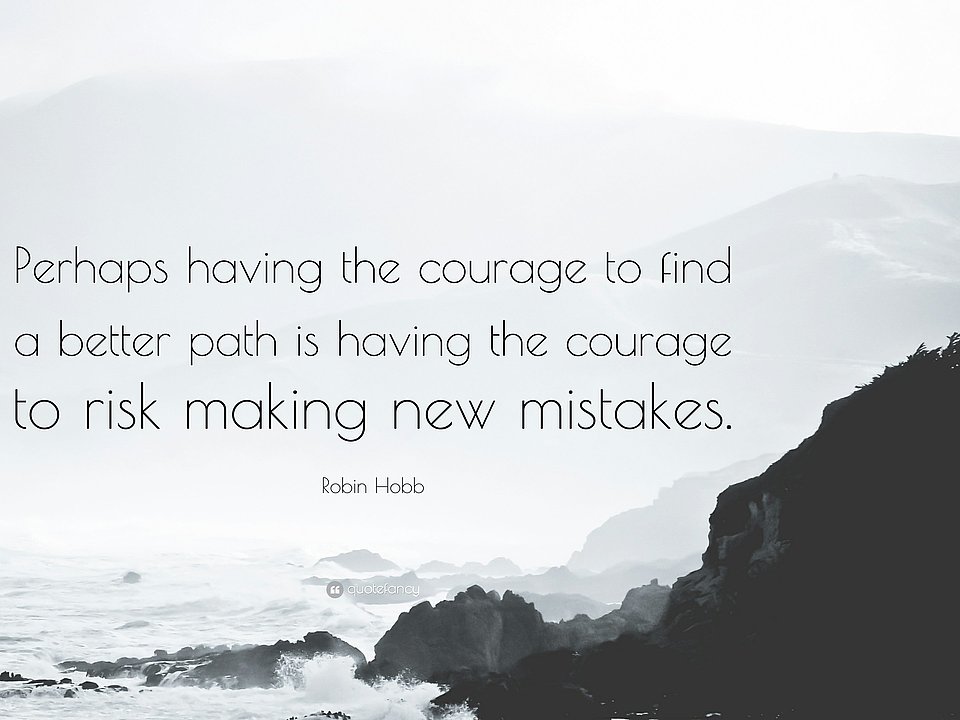 Courage to Dare! Sr Fatima
Life is full of opportunities. It is an exciting adventure, but it is also a struggle. Life can be an eternal spring too if we look around with new eyes and new vision. No one finds life worth living unless we make it worth living. Life should have dreams and goals. Every day represents a new beginning. There is not a single day without challenges. Just as the birds sing and jump from branch to branch, we make our life a song-a song of wonder, gratitude and love. We need to have courage to face the challenges and take bold steps and move into the unknown space where we find newness.
Courage is something that everybody wants - an attribute of good character that makes us worthy of respect. There are different types of courage, ranging from physical strength and endurance to mental stamina and innovation. Courage requires ambition and strong will power. Courage makes a woman the mistress of destiny always. Courage to me always is taking action and doing something great no matter how tough the job is.
We need to dream and believe in our self. All what we need is to devote our time and energy to pursue the dream. No one can follow our dream. Many of us do not wish to work on our dreams due to fear of failure. We need to invest our mind to fulfill our dream, the dream of doing something new and creative every day to make life more interesting and meaningful. Daily we need to ask ourselves the question what gives meaning for my life? New life or new hope. If we have not discovered the meaning of life then we are unfit to live. A burning sense of passion is the most potent fuel for our dreams.
The moment we set our goals on seeking to find the meaning of life we begin to transform our lives. We are sure to face darkness, but the light of faith will shine in our ways. When all is dark our faith and determination will enable us to get up to move on. We need to keep moving forward despite the multiple problems. Problems will teach us lessons on how to face the realities of life. There is nothing called 'problem' it is just the absence of an idea to find a solution. Life does not get easier with age it only gets more challenging so we shall not grow old but just grow up gracefully facing the daily challenges with courage and confidence.
Change is part of the rule of nature. Everything on earth changes for better or worse. Everything needs to undergo change in the right direction. Change brings newness. We must dare to change although change is difficult and risky. We need to change the way we work. Women who respond with thier heads and hearts make well informed decisions to meet the needs of society. Women have the ability for multi-tasking. We must believe in our innate ability and tremendous inner power. Women can step into new fields with passion to achieve the best and can be innovative. It is high time that we need to think about change in our working field to avoid the age old routines. To succeed in anything confidence matters a lot. Updating our knowledge opens the possibility of unlimited exposure to new information and more opportunity to new ways of thinking. "To live is to change and to be perfect is to have changed often" says Cardinal Newman. For this courage, creativity, compassion and competence are required.
To bring something new in any field we must build a new team that believes in change and change for something new and for the better. When we have cultivated a deep sense of faith in our abilities nothing can stand in our way from moving forward in doing something new always. Women are powerful. There are thousands of women who have stood out and made their mark across the globe. Let us recall the words of Abdual Kalam: "I am the best, I can do it, God is always with me, I am a winner and today is my day." Let us all be enthusiastic, energetic and courageous women daring to take bold steps to make differences in our lives and in the lives of the people with whom we work giving them hope. We have Mother Bernarda our founder. The daring woman as our role model who had a clear vision and total commitment.
Sr.Fatima Puthenthoppil 2020