Mary walks with us...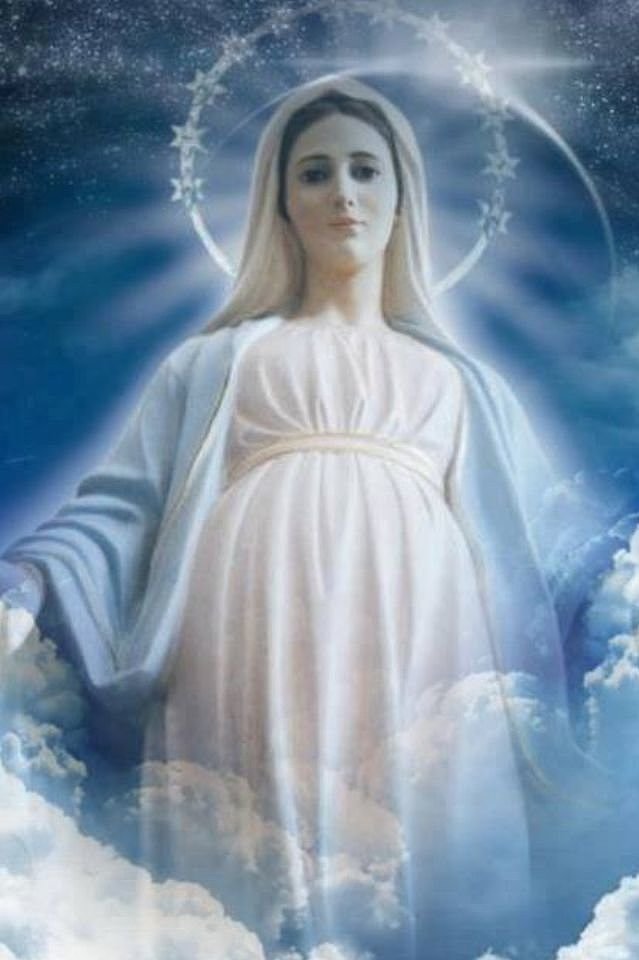 Mary has a privileged place as Mother of the Church. Her physical and spiritual proximity to Jesus places her close to the mystery of redemption. St. Philip Neri writes "Believe me, there is no more powerful means to obtain God's grace than to employ the intercessions of the Holy Virgin."
The Blessed Virgin Mary is one of the most wonderful gifts that our Lord Jesus Christ has given to us. When trying to examine how wonderful a gift Mary is in our lives we must remember that heart-rending moment when our Lord was hanging on the Cross and He looked down upon not only John, but the whole Church, and said 'Woman, here is your Son.' Then He said to the disciple, '"Here is your mother.'' The Lord's generosity is truly unfathomable.
St. Teresa of Calcutta said "Mary, give me your heart: so beautiful, so pure, so immaculate; your heart so full of love and humility that I may be able to receive Jesus in the Bread of Life and love Him as you love Him and serve Him in the poor."
The two passages in the gospel (Lk1:39:48 and Jn 2:1;11) the visitation and wedding at Cana are real involvement of Mary at its best. When Mary visited her cousin, she brought Christ into the lives of Zachary and Elizabeth and her very presence was a means of grace. Mary had Jesus with her and brought Him to others. All of us can do this, to be a Christ bearer. We religious are called to be for this, in a unique way by our special call to serve. Mary's greeting filled Elizabeth with the Holy Spirit and sanctified John in the womb. Communication has many forms but our spoken words in the right moment in the right way can help people a lot. We look at Mary's example to offer our help to many people by our consoling and comforting words.
The wedding at Cana too gives us much inspiration. What Mary was able to accomplish on that occasion at Cana gives us ideas and insights for our best involvement with His inspiration in the lives of the people in the right moment to make a difference in the lives of the people we serve. Mary did three things she said a quick prayer, 'They have no wine' and she set an example of faith in the face of that challenging situation and finally gave a word of advice, "Do whatever He tells you." We too can experience Divine faith and human happiness as we saw at Cana.
Like Mary we will also be tested in very many ways while carrying out our ministries. Experience teaches that we need Divine grace to face the challenges and Jesus becomes real to us through faith and all impossible becomes possible by His divine presence. Like Mary let us turn every occasion into God given opportunities to do good and make His divine presence known to all by our humble acts of kindness.
There is so much to admire about Mary the mother of Jesus. Her obedience to the Angel Gabriel's message brought to her great challenge. In a Supreme act of faith, she surrendered to His will and said her 'YES'. She was the one elected by God to share in His redemptive plan. Mary is gripped by the Spirit and her life is shaped and transformed. Her 'Yes' is a response of her whole being to the initiative of God. If God could use a humble girl like Mary to be the mother of God surely God can use us His chosen ones for His mission, provided we are open to listen to Him speaking to us.
Mary is the woman of faith par excellence. Even though Mary witnessed the passion, suffering, and death of Jesus, she believed that He would conquer death. Therefore, when we are tempted to doubt, let us turn to Mary, the woman of faith, and beg for her most powerful intercession to face the realities of life.
Wishing you all a very Happy feast of the Assumption of Blessed Virgin Mary….
Sr Rose Paul Puthusserril, Congregational Councillor