Easter Matters to Me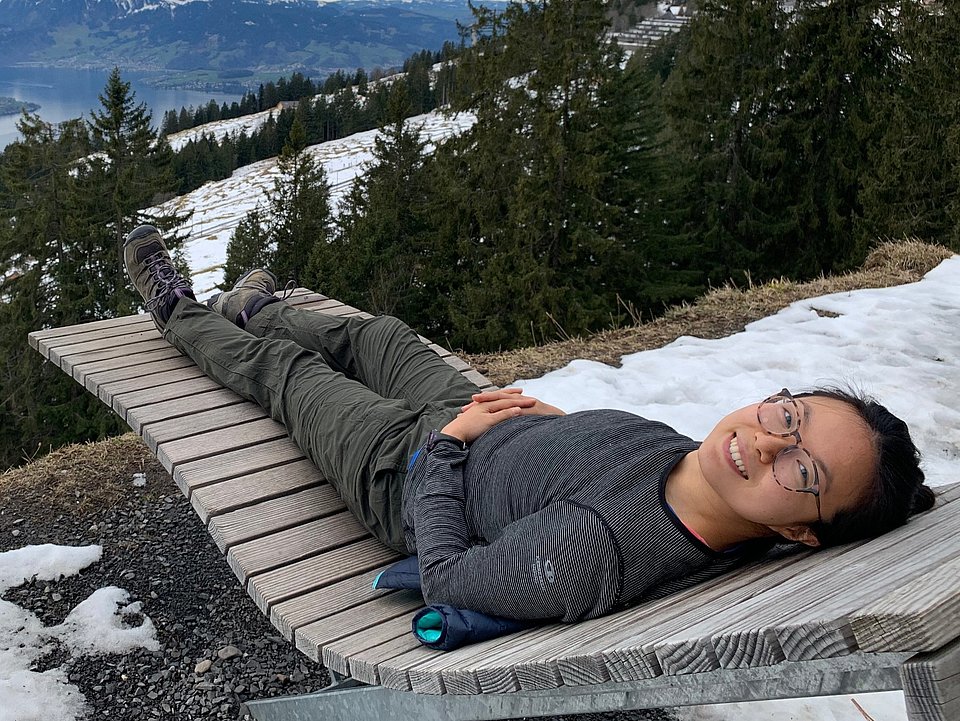 As a young adult, feeling God's presence and letting go of the "ideal" life has been a learning process.
In my childhood growing up in the United States, Easter was always a time to look forward to as spring was just emerging with its sunny and warm days and there was always an excitement of coming together in the church community. The church service usually had a children's skit or song performance, and there were sure to be chocolate eggs. Yum. Even though I understood that Easter was to celebrate Jesus' resurrection, I didn't really internalize why its religious significance should matter to me.
Adulthood brought with it many new joys and challenges. I left home for university in Boston and later graduated to live in Seattle. Suddenly I had my own income, my own apartment and among other things, my own free time! Soon after I had my new found freedom came all the noises; jealousy and insecurity over comparing my career status or weekend activities with my peers, and ambition to be even more successful and earn more money. I started to slave over work with no sense of self value to determine healthy work-life boundaries. In my day to day, there was no space to simply experience silence and evaluate what's most important in this life. No second of my day was set aside to even think about how badly I needed God. What little was left of my childhood faith withered.
During this dark season of seeking meaning in my life, I felt Easter was a reminder for me to go back to church, no matter the spiritual state I was in. It was like Christmas, you simply can't not go.
For some years, I felt uncomfortable to step back again into my local church. I hadn't gone for some time and I didn't really know any of the regular members, or I just didn't feel presentable or "ready" to go back to church. When everyone else was dressed up and sitting with their family or catching up with friends, I looked for a seat closest to the door for an easy exit after the last hymn.
After a few years of floating in this spiritual limbo I realized I wasn't doing a great job at directing my life. Even though by worldly terms, I had "made it" and was a successful young professional yet internally I felt so lost and unsatisfied.
Deep within my heart I knew I needed to go back to my faith and prioritize strengthening it. I remember thinking of what Jesus shared with so many of the people he healed: "Your faith has saved you; go in peace." I so badly wanted that peace. The yearning helped me to revisit my childhood notions of who God is and I desired to reconcile them with my adult experiences.
I asked myself as I searched:
• Who is God really, beyond the theological characteristics I know about?
• What does it mean to experience God in my everyday living?
• What does it mean to pray to God?
Ultimately, I wanted to feel God; not just be able to "explain" God, though even that seems futile sometimes because how can human words contain God?
With a renewed sense of faith and self-understanding I went back to the basics of simply trying to feel God in everyday moments. This changed my outlook on life. Deep within me in the quietness of my own heart I now feel God when I see beautiful moments, like when the light hits the wall in a certain way, the way water moves, the beautiful colours in the sky as the sun hits the clouds. I feel God when I walk by a stranger but somehow feel a connection with them; I perceive them as a temple of God and a sister and brother. I feel God during the strain of an exercise workout and I can joyfully say, thank you God for this body and its abilities. Or when I wake up in the morning after a terrible previous day, and the problems of yesterday already feel far away, I can say; thank you God for giving me this new day. As I increase my awareness for God's presence around me, my openness and awareness of God's intentions for me grows as well. As Walter Ciszek, a priest who was a prisoner of the Soviet Union from 1939 and 1963 writes in his memoir "He Leadeth Me,"
For me now, the plain and simple truth is that God's will is the gift of each day as it presents itself through the daily circumstances, places, people and challenges. The trick is to learn to see these not just in theory or not just occasionally in a flash of insight granted by God's grace, but every day.
During this Lenten season, I experienced the Stations of the Cross for the first time. Each week from our local Church we were each assigned two Stations and we were encouraged to write our own reflections on what each Station meant for us. Writing down my personal reflections and contemplating each stage of the crucifixion helped me feel the pain and shame that Jesus and his loved ones endured, but also the immense capacity Jesus had to love everyone around him, all the way to the point of death. Jesus took on the vulnerable, frustratingly limited human form, and endured ridicule and torture to save us. No matter my failures, Jesus broke down his own body for me.
How can I not respond to such a radical, overwhelming form of love?
When I try to build a life centered around satisfying myself, I failed pretty badly, leaving myself feeling lost and restless. But when I think of Jesus's perfect examples of love, and think of how I can respond to God everyday through acts of service however small, I feel a purpose, fulfillment and peace.
All this helps me to internalize the importance of Easter.
I rejoice in Easter because personally it's the realization that my childhood faith wasn't big enough to capture who Jesus really was and what he is capable of. That over the years of my life so far, despite how often I doubted that God was present or cared about me, God had actually completely and amazingly met my needs, not as I asked him to, but as he divinely knew was the best way for me.
We can all rejoice and feel the peace during Easter, because this is the God who is writing our lives and shaping us everyday to play a role in his creation. He does it better than we can possibly imagine. All we have to do is say YES, and let go.
Ms Rebecca Zhang, 11 April 2020

"Seek God's Will

in all you do

and He will

show you the path

to take."

Proverbs 3:6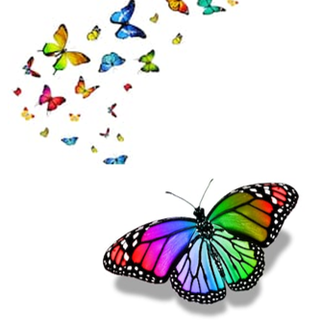 "Deep within me

in the

quietness of my own heart

I now feel God

when I see beautiful moments,

like when the light hits the wall

in a certain way,

the way water moves,

the beautiful colours

in the sky

as the sun hits the clouds."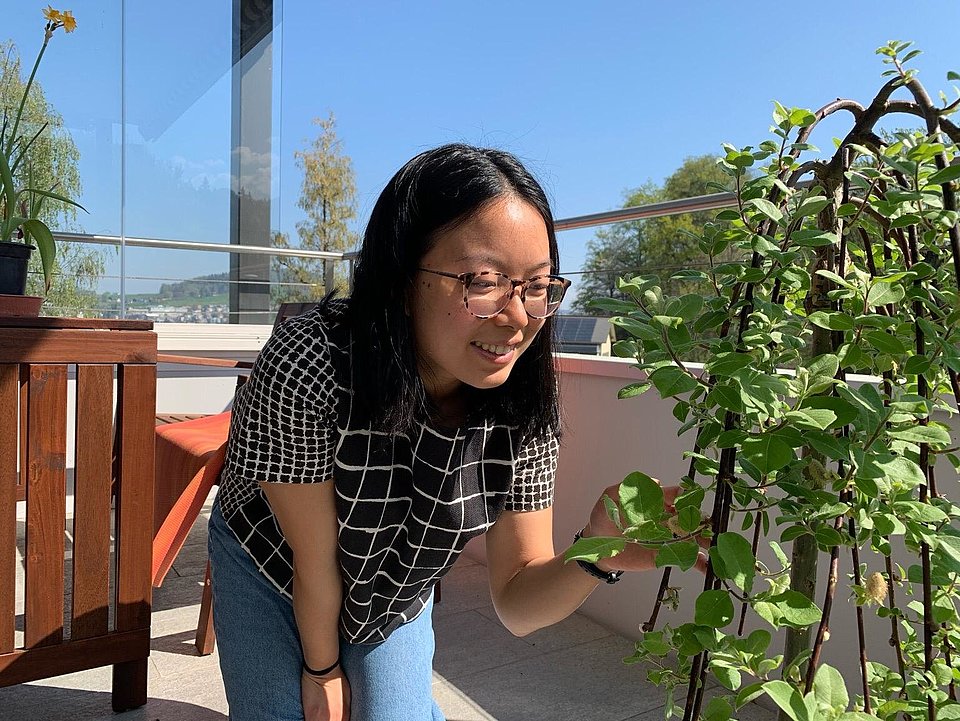 "...and suddenly

you just know

it's time

to start

something new

and

trust the magic

of beginnings."