Lockdown - Hearts are open
In the midst of the Corona Virus crisis, I received a request if I could write an article on the process of transformation in the context of ecology in relation to Easter.
After three weeks of non-stop work in our Café Yucca, a place for people in difficult life situations, I carry many impressions of many events and meetings.
Ecology is of fundamental importance to me, but in the current situation it is not my first priority. I take a day off to reflect and to be in contact with nature. I can immediately grasp how the reflection that has been asked of me and my current situation are very interconnected.
Here are some thoughts:
Stay at home! We have heard this "call" (for survival) everywhere in the past few weeks. What if someone doesn't have a home? Where can people who are on the margins of society go ... who are even more abandoned and alone in this moment of crisis? Many suffer from psychological stress, which has now become even stronger; it is also difficult to beg without the presence of people on the street. Our meeting point "Café Yucca" is right there for these people. It is not easy to comply with federal regulations: 2 meters away, hygiene measures and takeaway food. By combining creativity and strength, we can still keep our offer alive, thanks to a special permit.
We are experiencing a great solidarity with the neighbours, the volunteers and the operators of the Parish. A caretaker brings us a container with the disinfectant, which is so much needed; the cinema near us gives us its drinks and snacks; the unemployed from the restaurant sector come to work with us, other volunteers offer car service and collect sleeping bags for our homeless people, etc.
The care among the guests is also exceptional. If someone no longer comes regularly, they are called. I was particularly impressed with the phone call from an older passer-by, who reminded us that the following day was a guest's birthday. A small group spontaneously created a greeting card, someone donated a chocolate bar and two others decorated the wrapping paper. The joy of waiting appears immediately evident and above all, the following day, the bright eyes of the birthday boy were noticed.
In a difficult moment like now, all these experiences also promote the spirit of co-operation within the team. The collaboration network with other organizations is strengthened. Transformation and growth take place!
During my walk I notice analogies: nature sprouts and turns green. Everything follows the internal clock: the buds and the blooms. People are in their gardens and preparing flower beds. Seed breeders / traders are over-run with orders. In this period of Coronavirus crisis, despite everything that happens, people still believe in a future, they sow a new life.
If with our hearts we go through everyday life with bare feet, then the transformation of the present happens: we are transforming presence!
Sr. Judith Hunn, April 4, 2020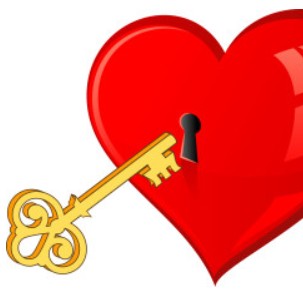 WITH AN OPEN HEART
Those who walk on earth
with an open heart,
they see shapes and colours,
infinitely varied;
listen to voices, light or loud,
who ring or complain,
threatening, warning, trying.
Everything that lives has a voice.
If you want to answer her,
you have to step aside
and listen to what you hear
on the lonely paths,
on the bright side of the world
and on its dark side,
where you feel the beautiful
and the wonderful
or the terrible and the disconcerting.
You need to step aside.
Jörg Zing